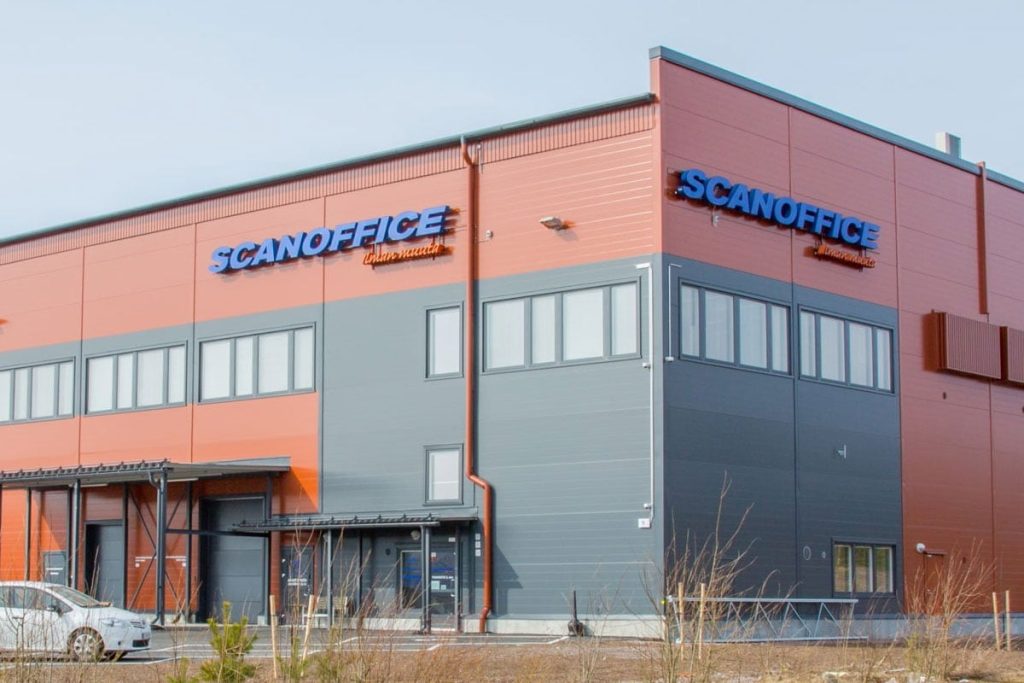 Scanvarm Oy Ab is an importer of air source heat pumps, ground source heat pumps and air conditioners.
We work closely with our selected resellers, providing technical training, help with project planning, as well as warranty and after-sales services.
Scanvarm Oy Ab is a part of the Scanoffice Group. Scanoffice Group is established around Scanoffice Oy, founded in 1984, the largest distributor of heat pumps in the Nordic market. ScanMont AB, based in Gothenburg, works with its selected professional resellers in Sweden, while Scanoffice Oy and Scanvarm Oy Ab operate with their selected professional resellers in Finland. With 60 employees in the Nordic countries, the combined annual revenue for the Scanoffice Group exceeds 60 million euros. The companies in Scanoffice Group are 100% privately owned.
Our main warehouse and logistics center located in Espoo Finland houses 4500 heat pumps and air conditioners on average, ensuring availability of our products, as well as swift deliveries.
Scanoffice Group's in-house R&D facilities are used to vigorously test new models, ensuring their quality and performance in the demanding Nordic climate conditions.
Our training facilities provide year-round training courses for our resellers. The aim of the training courses is to provide theoretical and applied skills in installation, service and troubleshooting of heat pumps and air conditioners. Our after-sales department provides technical support for our resellers.
With our authorized resellers, you are guaranteed to be dealing with trained professionals.